Operating with the highest ethical standards, Elmer Dean Martin III, A Professional Corporation takes very seriously our position and the needs of our clients. Where a lot of firms state they operate with conviction, we make a point to show our convictions and make certain our commitment to you is obvious.

The firm has a strong reputation for being honest, transparent, and inclusive. We don't believe in overstating our abilities or making exaggerated claims. Our purpose is to serve you to the best of our ability, and being upfront from the beginning is key.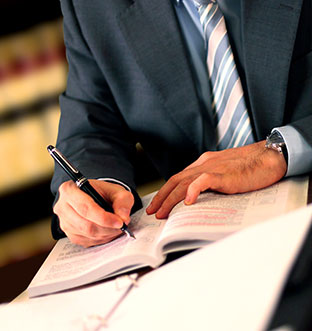 Honest & Effective Solutions for Tax and Bankruptcy Issues
The Firm has 52 years of experience advising Chapter 7 and Chapter 11 trustees, debtors, debtors in possession, and creditors with respect to tax and bankruptcy matters.
Elmer Martin has a Master of Laws degree in taxation from New York University Graduate School of Law and is also a Certified Public Accountant. He also has dual degrees in accounting from the University of Notre Dame (B.B.A.) and in engineering from California State Polytechnic University-Pomona (B.S.). He has qualified as an expert witness on tax matters in the Bankruptcy Courts for the Northern and Central Districts of California.